Great Barrington, Mass. – Bob and Mary Ann Norris want to help you prove that the power of community is infinite.

They have offered local nonprofit Berkshire South Regional Community Center (BSRCC) a $100,000 match for the Center's current year-end fundraising campaign. "We want to help others know how much their participation is needed," said Mr. Norris. He and Mary Ann believe that "nothing could be more inspiring than to see Berkshire South flourish. We want this place to thrive forever!"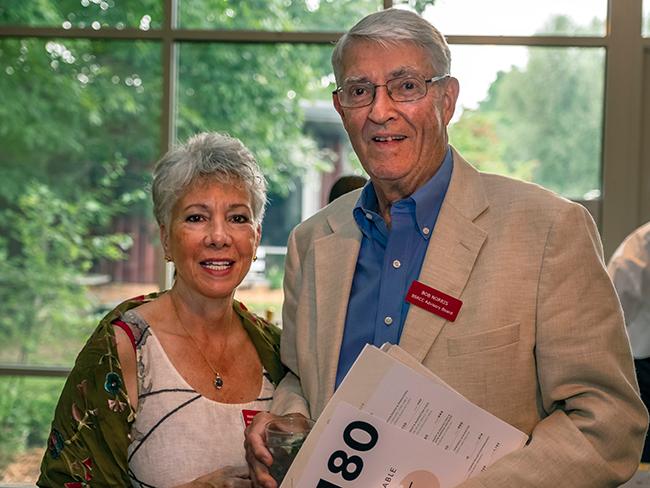 Bob Norris has been involved with Berkshire South since its inception. "The extent of services provided by Berkshire South was not provided 20 years ago," he said. "We developed a worthy mission, and it is so gratifying to see the mixtures of people and programs here today."
Jenise Lucey, executive director of BSRCC, notes the difficulty in keeping the doors open year after year.
"If you ever considered making a gift to the Center, now is the time to do it! The size of their match reflects a need that is very real. Annually we must raise 1 million dollars, which is forty percent of our operating budget, through philanthropic gifts," she said. "Memberships alone, for which we are grateful, are not enough. Your donation will go farther than ever with this very generous matching gift."
Last year, BSRCC served nearly 5,000 warm Community Supper meals. More than 31,000 miles were run on fitness center treadmills. Special Olympians swam 1,280 pool lengths in the aquatics center. Our summer campers spent 34,450 hours in active play away from screens. Nearly 3,000 members shared community in the Center's spaces. Next year, there will be more of each. To donate to your Community Center, visit: berkshiresouth.org/giving today.