Ashley Falls, Mass. – Staged Ryte, the largest home-staging company in the Berkshires, has launched a massive 5,000 square foot home-staging facility at 21 Business Park Road, Ashley Falls, in the southern Berkshires, with space for over 10,000 pieces of unique furniture and accessories.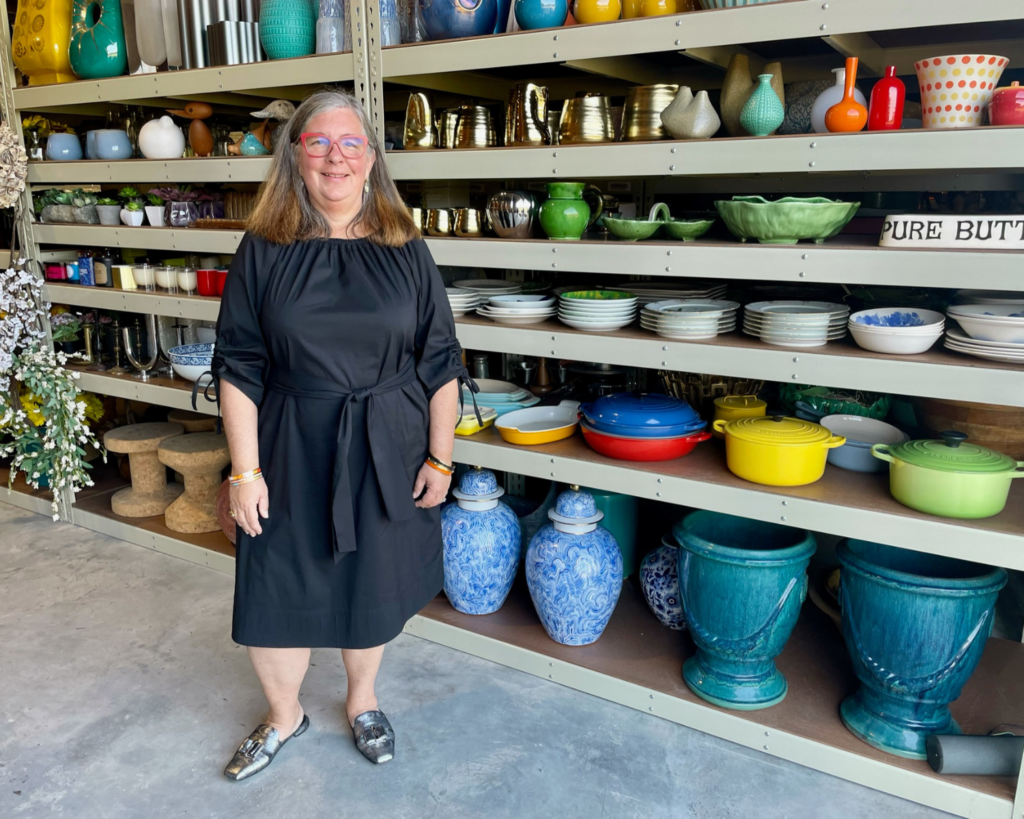 Staged Ryte is a woman-owned company serving the Berkshires, Western Massachusetts, Connecticut, Eastern New York State, New York City, and New Jersey. The facility is a warehouse, showroom space, and office space where Staged Ryte meets with realtors, developers, and other professionals to plan home staging and design projects.
"We have enough furniture and accessories to stage up to 15 homes at a time. With more pieces coming in almost every day, we need room to grow," said owner Dawn Trachtenberg at the grand opening on October 15, 2021. "I can't tell you how many times we've had to remove eight sofas or multiple tables and chairs to access the one particular piece we needed. Now we can see everything at a glance. It's a game changer for us." The facility houses:
Over 10,000 pieces of furniture and accessories
Over 1,000 books
Over 500 pillows
Over 30 sofas
450 pieces of wall art including 200 original works (with 150 pieces by contemporary artist Kari Kroll).
Unlike some home-staging companies, Staged Ryte owns all their stock: no additional furniture rental costs are passed on to clients. The staging company doesn't believe in "cookie cutter" staging. Trachtenberg said, "We believe that every home tells a story – and you need to tell that story to the right buyer. Our attention to detail and ability to understand what buyers want is unmatched."
About Staged Ryte
Staged Ryte serves the Berkshires, Western Massachusetts, Connecticut, Eastern New York State, New York City and New Jersey. Services include: vacant home staging, occupied home staging, estate home staging, photo shoot staging, office design, interior design consultation, vacation/short-term rental enhancement, and home editing. Contact Dawn Trachtenberg at 917.543.4590 or visit www.stagedryte.com to learn more.