Housatonic, Mass. — April 19 — Berkshire Pulse, the dynamic dance and performing arts education center located in downtown Housatonic, is excited to announce its upcoming summer calendar of arts programs for youth, including a new Musical Theater Intensive. All programs will be held at Pulse's extraordinary spacious, state of the art studios, and are particularly noteworthy not only for the wide range of inspiring and challenging subject areas, but also for the high caliber of participating artist-instructors.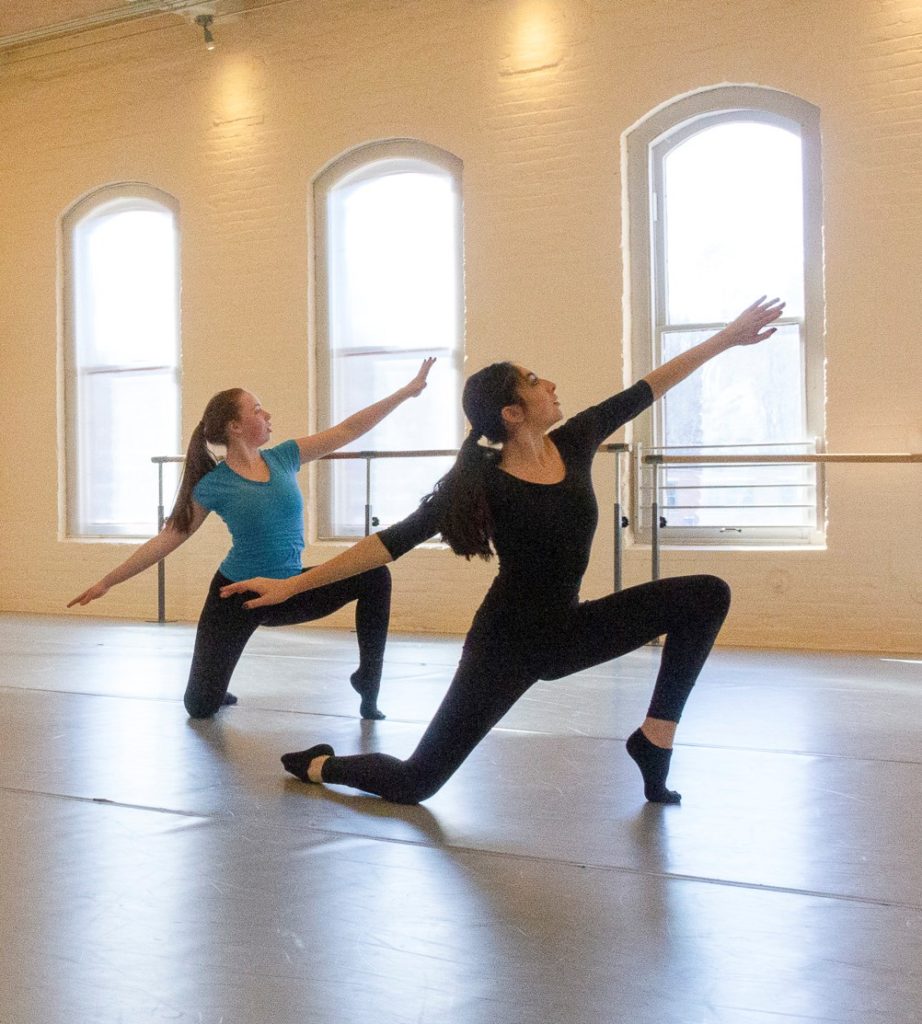 "The underlying theme of our summer programs is the word how," said Tom Truss, Summer Program Director. "How do you master a particular step or technique? How do you improve your ability to perform? How do you take care of yourself? At Pulse, it's more about how rather than what or why. How is something you can take with you forever."
The Musical Theatre Intensive will take place July 15-19, offering young people age 13+ a week of high-quality training in acting, voice, audition techniques, jazz and tap.
An extraordinary team of professional artists will share their guidance, talent and expertise with students, including Broadway dancer Nick Miscusi, head of the acting program at MCLA Laura Standley, and Broadway star Donna Bullock (City of Angels, Ragtime, A Class Act). Students will be immersed in the business of musical theatre and leave with a monologue, audition song, and a host of standard musical theatre steps that will ensure confidence when in the audition process or onstage.
Tony-nominated actress Lauren Ambrose will also lead a daylong master class. Last year, Ambrose portrayed the lead role of Eliza Doolittle in the Lincoln Center revival of My Fair Lady on Broadway, a performance for which she was nominated for the 2018 Tony Award for Best Actress in a Musical and won the 2018 Outer Critics Circle Award for Outstanding Actress in a Musical.
"I am so excited to work with these young performers," Ambrose said recently.
Among the other outstanding summer program offerings are Improv Acting (June 24-28), where young people age 14+ will work with the Hat Factory, the resident acting company of Pulse, for a week of short and long form improvisational, spontaneous theatre-making, improv games and SNL-style skits. Students will learn to tap into their imaginations, trust and follow their impulses, and expand their character-building skills while learning how to make bold, fun, and daring theatre. The program culminates in a performance on Saturday June 29th at 7:00 pm.
Rhythm Alive! (June 24-28, 9:00 am – 3:00 pm) teaches students age 8+ to hear, see, feel, create and appreciate the rhythms they find in and around Pulse's studios. Recordings of these rhythms will be used to make dances, music, and art utilizing techniques in tap, drumming, hip-hop and African dance. There will be time for sharing what was learned with family and friends on the last day.
Dance Discovery (July 1-5, 9:00 am – 3:00 pm) is a program for movers age 9-13 who want to try multiple forms of dance in a fun, friendly environment. Participants will study modern, ballet, dance making, and get a taste of African and contemporary dance. This is an excellent opportunity for new students to be introduced to dance and for experienced beginners to expand and further develop skills.
This is immediately followed by Dance Beyond Borders (July 8-12) where students age 10+ will spend a week traveling through different cultures, worlds and styles of dance. The program emphasizes modern dance technique and includes dances from Brazil, Africa, Spain and New England. Daily lessons in dance making allow students to create their own choreography, drawing not only from the dance forms covered but also their own creative movement vocabulary.
A new program, A Week for Boys! (July 15-19), is designed for physically active boys age 9+ who want to learn to move using acrobatics, Parkour, martial arts and movement creation to develop confidence, coordination, strength and flexibility.
Finally, the three-week Dance Intensive (July 22-August 10) is an inspiring, robust and challenging dance experience for intermediate/advanced level dancers ages 13 and up. The first two weeks focus on techniques and wellness, with classes in modern, contemporary, ballet, modern, jazz, the Alexander Technique, dance making, African, hip-hop and Flamenco. Week three adds creating dances, including devising a site-specific work. A tour of Jacob's Pillow will take place Friday, August 2, where students will explore the archives, observe classes and watch an Inside/Out performance. This Intensive ends with a public performance on Saturday, August 10.
In addition to these special programs for youth, Pulse offers a wide range of community classes for people of all ages. In an effort to provide a place where all people, regardless of their economic status can come to experience the joy, self-confidence and discipline that performing arts training instills, Pulse provides tuition assistance to enable anyone who is interested to participate.
"The summer is always a great time for trying a new class to expand your dance knowledge and experience," says Bettina Montano, Artistic Director. "This summer I'm excited that Pulse is offering so many fun and inspiring choices for people of all ages and skill levels to enjoy."
For more information, visit www.berkshirepulse.org or call (413) 274-6624.