Sheffield, Mass. – Contemporary artist Charles Thomas O'Neil, who has studios in Stockbridge, MA, and Fishers Island, NY, will be featured as a visiting artist in a solo show at Berkshire School November 1st through December 21st. "The Warren Family Gallery is thrilled to showcase the paintings of Charles Thomas O'Neil. His abstractions are both intellectually sophisticated and visually compelling. I remember Tom as a talented painter in high school during my early days as a teacher. All these years later, it's exciting to share such a significant artist's work with our school community. It's my hope that his work will inspire our own student artists." stated Art Department Chair, Paul Banevicius.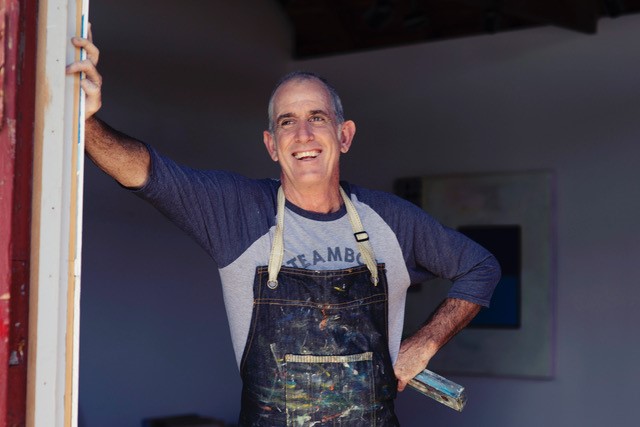 The show's title, Redacted Elements, refers to O'Neil's painting technique, where narrative elements in the work are redacted using created stencils in an effort to gain objectivity. By using traditional techniques of layering and removal of paint, O'Neil searches for a fundamental balance between order and chaos.
Over the last thirty years O'Neil has exhibited nationally and internationally with over 15 solo shows around the country. O'Neil was most recently featured in a one man exhibition at Howard Scott Gallery in New York City in 2017. His work is in numerous private and public collections, including the Hallmark Art Collection, Kansas City, MO, Paul Allen, Seattle, WA, Time Warner, NY, NY, Smith Barney Collection, NY, NY, Altana, Wesel, Germany and the Portland Museum of Art, ME.
This summer O'Neil opened the Red Barn Art Gallery, a working studio and exhibition space on Fishers Island, New York.Redacted Elements will open on November 1st with a dessert reception from 6:00pm to 7:30pm, in the Warren Family Gallery in the Kennard Visual Arts Center, at Berkshire School. The exhibit will be up until December 21st, 2019.