North Adams, MA – July 9 – Berkshire Family and Individual Resources, Inc. (BFAIR), purchased the Bottle and Can Redemption Center at 1000 Massachusetts Avenue in North Adams, MA. The Center was acquired from David Moresi of Moresi & Associates. "BFAIR has a great relationship with Mr. Moresi. We have been working together for several years managing the customer service portion of the business, and when the Redemption Center became available for sale, he approached BFAIR. We are grateful for this opportunity to continue to provide employment for individuals with disabilities while also playing an important role in north Berkshire" said Rich Weisenflue, CEO.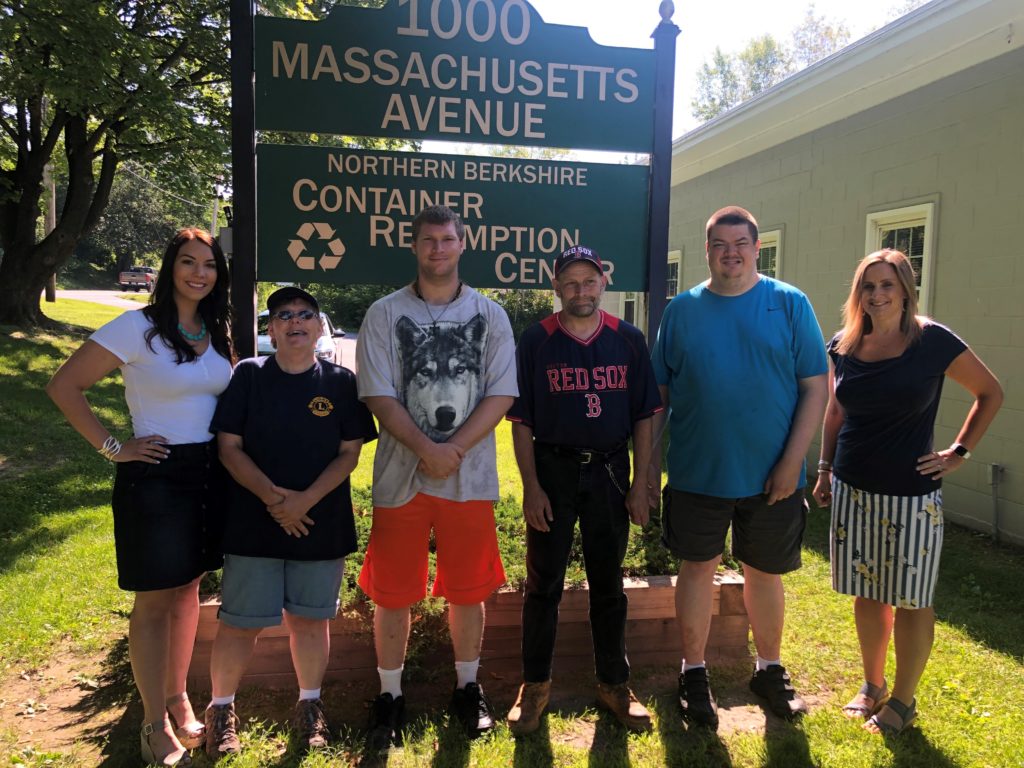 According to Theresa Gelinas, Senior VP Day Services, "the employees acquire customer services skills with the support of BFAIR's Employment program staff, assisting the general public redeeming cans and bottles, as well as playing a positive role in our community with respect to the environment by reducing waste and promoting reuse of containers. Our Redemption Center also serves as a great steppingstone for people with disabilities acquiring work skills moving on to competitive employment."
If you would like to redeem or donate the proceeds from recycling your bottles and/or cans to BFAIR, please drop them off to the Redemption Center at 1000 Massachusetts Avenue. Contact Becky McAllister, Director of Employment Services at bmcallister@bfair.org or 413.664.9382 for more information about the Redemption Center.
About BFAIR
Since 1994, BFAIR providing adult family care (AFC), residential, in-home clinical services, employment and day services for adults and children with developmental disabilities, acquired brain injury, autism and homecare services for older adults.