Berkshire South Regional Community Center is excited to announce a new day camp for tweens this summer: Camp StepUp! Due to generous funding from the Robbins de-Beaumont Foundation this leadership opportunity for tweens is offered at the unbeatable price of $100 per two-week session.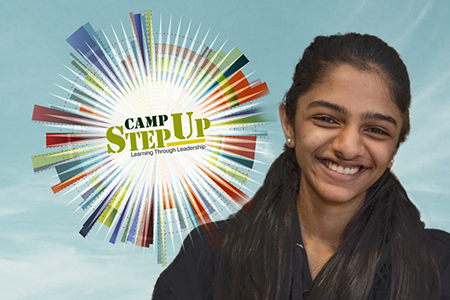 Camp StepUp weaves service learning projects with outdoor activities like trips to Ramblewild and is the perfect balance of hands-on activities and the expansion of brain power. This leadership day camp allows the students to explore and define what changes they hope to see in their own communities, and discover the empowerment of becoming a change-maker.
Tweens enrolled in Camp StepUp will explore leadership and decision-making, and learn the importance of respect toward themselves, their peers and community through daily adventures of hiking, swimming, hands-on team building games and other creative activities.
"Today our tweens and early teens are faced with increasingly difficult issues. They face increased academic pressure, emotional and self-esteem questions, all the while navigating their own physical growth and emotional development," said Jenise Lucey, executive director of Berkshire South. "We hope to ease some of the challenges by helping them recognize their own importance in their community. Camp StepUp works to address these challenges in fun and creative ways."
Self-discovery in itself is empowering. Combine this with goal-setting, communication, problem solving, conflict resolution, bias awareness skills along with tools for coping with stress, and these day campers could enjoy newfound confidence.
Camp StepUp is offered in three two-week sessions, MONDAY THROUGH FRIDAY 8:30 a.m-4 p.m., July 8-19, July 22-Aug 2, and Aug 5-16.There are two age groups for enrollment (grades 5 & 6 and grades 7, 8 & 9).
Berkshire South's day camps have quickly filled up all this year (February Freeze, April Unplugged, and this summer's Action Adventure Day Camp)! Camp StepUp has limited availability, so register today!
To register, visit https://berkshiresouth.org/stepupanddropin/, or call 413.528.2810, ext. 20.