Stockbridge, Mass. – June 27, 2019 – Chesterwood, the home, studio and gardens of sculptor Daniel Chester French, celebrates its 50th anniversary this year. To celebrate, Chesterwood will host a series of two-day sculpture workshops throughout the summer with acclaimed artists and teachers. These programs are run in collaboration with the New England Sculptor's Association.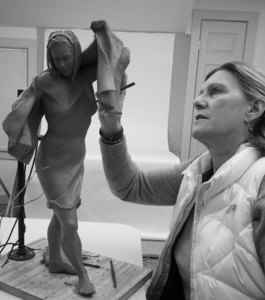 · Session 1: July 13-14; Session 2: August 17-18 – Arlene Fins will be teaching two sessions of The Seated Pose. In this workshop participants will sculpt the figure in a seated pose. Using oil-based clay, participants will explore some specific considerations that are inherent in building a seated person vs. a standing or leaning figure. We'll have short group critiques to learn from each other. Beginners to experienced are welcome! Arlene Fins is a national award-winning sculptor and has exhibited widely throughout the U.S. She has an extensive background and education in the arts, including a long career as a graphic artist and illustrator. She teaches sculpture in her studio in Maynard, Mass.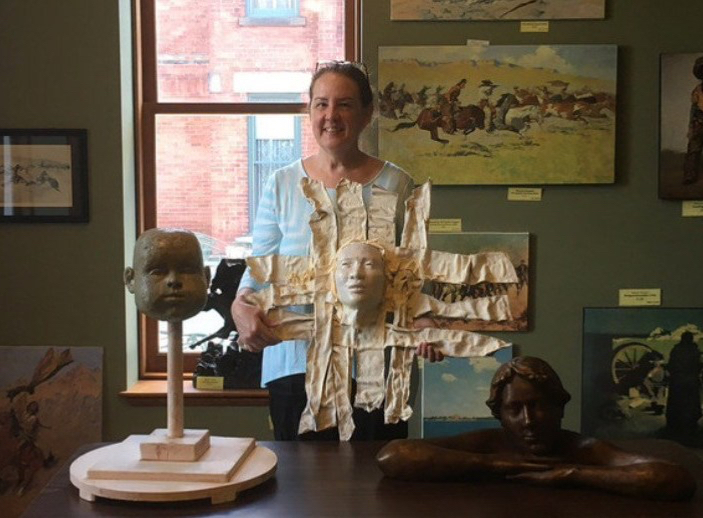 · July 20-21 – Carolyn Wirth will be teaching Modeling a Portrait Head in Clay—Start to Finish. Beginners and more experienced artists are all welcome in this class on modeling a portrait head in clay. Participants will work in the traditional methods employed by Daniel Chester French, which classical sculptors use to this day. Basic anatomy and materials including armatures will be covered in this two-day workshop. Carolyn Wirth has been making realistic sculpture for over 40 years. She has taught many workshops as artist-in-residence at the Frederic Remington Museum and Fruitlands Museum, and has taught sculpture and 3-D design at Pine Manor College in Chestnut Hill, Mass. for five years.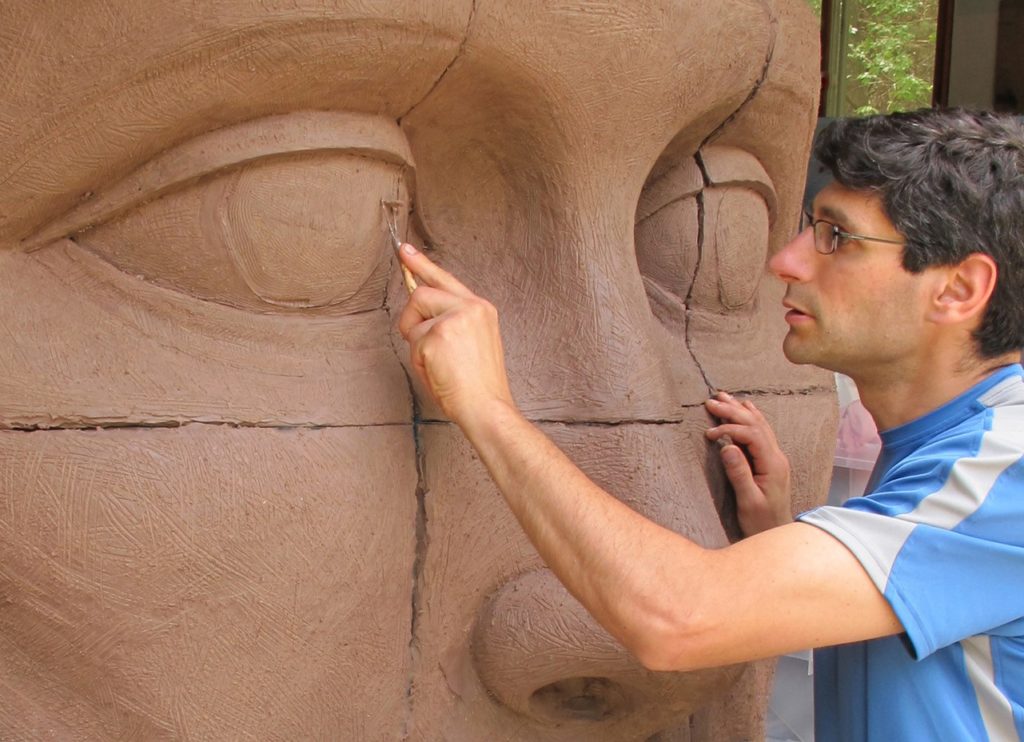 · August 10-11 – Michael Alfano will be teaching Sculpting the Portrait and the Features. During this exciting class, award-winning sculptor Michael Alfano will work one-on-one with students to develop a portrait sculpture. Class members will sculpt each facial feature by breaking their anatomical structures into simple forms and shapes. This knowledge will be applied as students create a full portrait bust using Daniel Chester French's exquisite sculpture work as a model. This class would be beneficial to both beginner and experienced sculptors due to the individual nature of the instruction. Tools and clay are provided. Michael Alfano has been sculpting for over 20 years, with artwork in galleries, museums, parks, and collections around the globe. At juried exhibitions, he has won numerous awards, including the designation "Sculptor of the Year."
Each class will take place at Chesterwood's Morris Center – 4 Williamsville Rd., Stockbridge, Mass., 01262. The cost of each two-day workshop is $250, plus a $25 materials fee. Participants have free admission to Chesterwood for both days of the workshop. Registration is available at www.chesterwood.org/calendar.
About Chesterwood
Chesterwood, a site of the National Trust for Historic Preservation is the former summer home, studio and gardens of America's foremost sculptor of public monuments, Daniel Chester French (1850-1931). French is best known for his sculptures of the Minute Man (1871-75) and the seated figure of Abraham Lincoln (1911-22) for the Lincoln Memorial in Washington, D.C.
Chesterwood is notably one of the earliest venues in the United States to showcase large-scale works in an outdoor setting. Since 1978, close to 600 emerging and established artists' works have been exhibited at Chesterwood. Situated on 122 acres in the idyllic hamlet of Glendale near Stockbridge, Mass., the property and its buildings were donated to the National Trust for Historic Preservation by French's only child Margaret French Cresson (1889-1973). Chesterwood is recognized as both a National Historic Landmark and a Massachusetts Historic Landmark. For more information, visit chesterwood.org.