Stockbridge, Mass. – Chesterwood, the historic home and studio of sculptor Daniel Chester French, announces two outdoor "Pop-Up" performances by the BodySonnet dance collective on Friday, September 4th at 6:30 p.m. and Saturday, September 5th at 6:30 p.m. The performance "An Evening at Chesterwood Garden" is in collaboration with Berkshire Pulse, a center for dance and creative arts in Housatonic, where BodySonnet has been the artists-in-residence in August. In addition to the performance BodySonnet will offer a Master Class at Chesterwood on Thursday, September 3rd from 6-7:30 p.m. Tickets to both the performances are available at www.chesterwood.org/calendar and registration for the Master Class can be made at www.berkshirepulse.org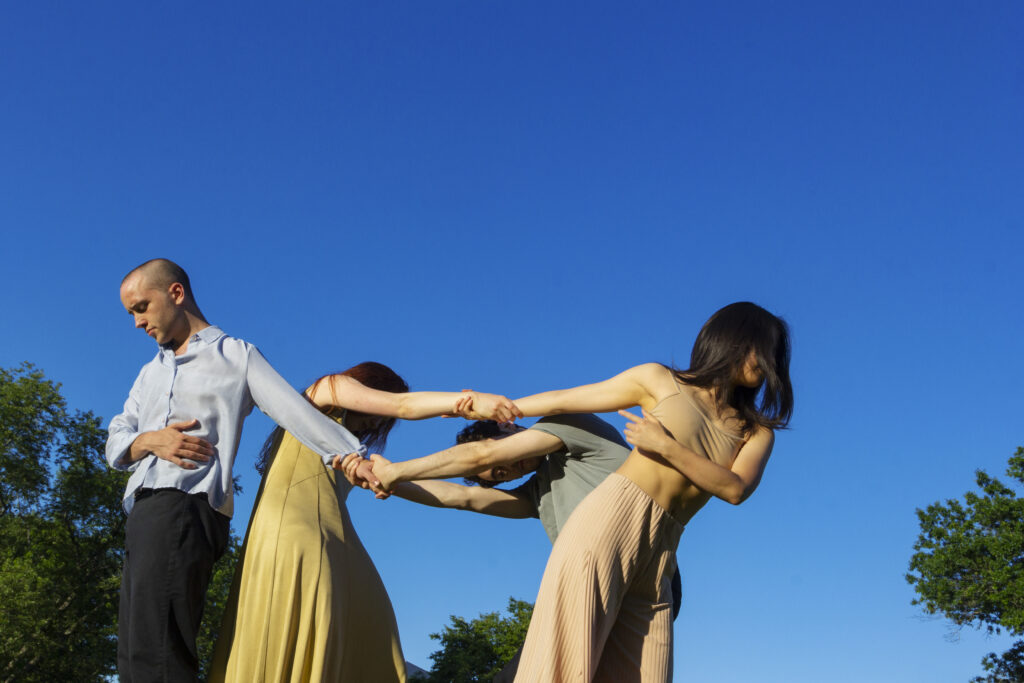 BodySonnet is a collective of young contemporary dance makers and performers co-founded in 2019 by recent graduates of The Juilliard School. As a collective they thrive in unconventional spaces and have made site-specific performance a central part of their creative process. Their performance at Chesterwood will be directly inspired by the landscape and the sculpture of Daniel Chester French. Through the impermanent and fleeting nature of dance, BodySonnet will accentuate French's interpretations of human form and explore the inherent intersectionality of dance and sculpture. The performance runs 30 minutes and is accompanied by a live musician. A Q & A will follow the performance. Tickets are $20 for adults and $5 for children under 12. This outdoor event is limited to 50 people per the COVID-19 Massachusetts guidelines.
Chesterwood's grounds have been open since early July following all the safety and health guidelines as mandated by the Commonwealth of Massachusetts. All visitors are required to maintain social distancing outside their family group and must wear masks when appropriate. Pre-paid tickets are required however tickets can be purchased on site pending availability.
Chesterwood, a site of the National Trust for Historic Preservation since 1969, was the former summer home, studio and gardens of Daniel Chester French (1850-1931), one of America's foremost 20th century public sculptors. Although French is best known for his statues of the Minute Man in Concord, Massachusetts and the seated figure of Abraham Lincoln for the Lincoln Memorial in Washington, D.C., he also had a passion and talent for garden and landscape design. While living at Chesterwood from May through October for over 30 years, French invited family and friends to spend time in his gardens and forest for inspiration and relaxation. He situated his home and studio to face the magnificent view of the north side of Monument Mountain, framing different aspects of the view from the studio piazza, the garden pergola and the porches of the main house. French also spent hours designing and working on his formal studio garden, with its lauded peony and hydrangea-tree allée, and created woodland trails that culminated in a cleared ledge with a view looking northeast to the October Mountain range.
Chesterwood is notably one of the earliest venues in the United States to showcase large-scale works in an outdoor setting. Since 1978, over 600 emerging and established artists' works have been exhibited at Chesterwood. Situated on 122 acres in the idyllic hamlet of Glendale near Stockbridge, Mass., the property and its buildings were donated to the National Trust for Historic Preservation by French's only child Margaret French Cresson (1889-1973). Chesterwood is recognized as both a National Historic Landmark and a Massachusetts Historic Landmark. For more information and resources about the life and art of Daniel Chester French as well as photos, essays and videos about the contemporary outdoor sculpture show, please visit Chesterwood.org.