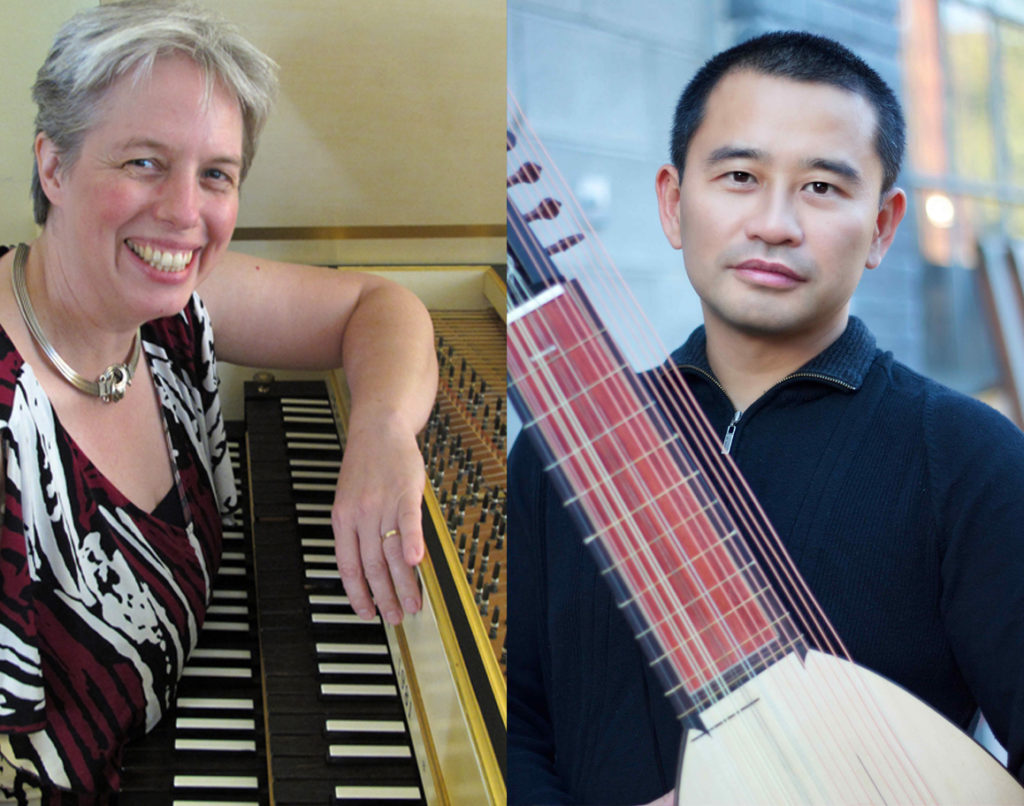 Crescendo's opening concert program of its 15th season offers a musical glimpse of the rarely-heard, exquisite repertoire written for theorbo and harpsichord. Performances are 4 p.m., September 7 at Saint James Place in Great Barrington, and 4 p.m., September 8 at Trinity Church in Lakeville. Tickets are $35 general, $60 premium and $10 under 18. Tickets are available now at worldclassmusic.org/buy-tickets/ or at the door.
Theorbo, the largest member of the lute family, is not commonly seen on U.S. concert stages. It was used primarily to accompany small vocal and instrumental chamber ensembles as well as solo vocal music. Its role as a solo instrument was an afterthought, but innovators on theorbo left behind a small repertoire of high quality. Theorbo and its smaller version, a tiorbino, will be played by Heideki Yamaya, who is a specialist in lutes, early guitars and early mandolins. Based in New Haven, born in Tokyo, he is an internationally acclaimed musician who has performed in Canada, Japan, Great Britain, Germany and Italy.
Crescendo's founder and artistic director, Christine Gevert, will play the harpsichord and organ in this concert. While conducting, performing and recording in Europe and South America she led masterclasses and workshops in early music and harpsichord, and taught historic keyboards at the Berlin Church Music School in Germany. Most recently, she was invited to play solo harpsichord recitals at the Early Music Festival in Narol, Poland, the historic Auditorium Wanda Landowska near Paris, the Metropolitan Museum of Art and the Brooklyn Beat Festival.