Great Barrington, Mass. – Sept. 24, 2019 – On Oct. 18, the Town of Great Barrington and the University of Massachusetts Amherst Libraries mark the 50th anniversary of what was, in 1969, the controversial establishment of the W.E.B. Du Bois Boyhood Homesite, at 612 South Egremont Road, Great Barrington.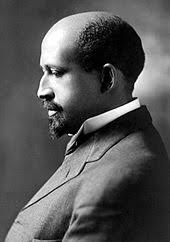 Talks, readings, exhibitions, music, and film will take place at the homesite, Mason Library and First Congregational Church.
From 1:00-2:30 p.m., the celebration takes place at the Du Bois Boyhood Homesite with emcee Whitney Battle-Baptiste, Ph.D, director of the UMass Du Bois Center, and speakers Frances Jones Sneed, Ph.D., professor emeritus at MCLA, and Dr. David Levering Lewis, Pulitzer Prize-winning Du Bois biographer and recipient of the first Great Barrington W.E.B. Legacy Award.
Also speaking are blues musician Guy Davis, son of actor/activist Ossie Davis, who emceed the original dedication, and Frederick Lord, an early supporter of the original homesite effort. Jazz musician Craig Harris will perform. A special tree-planting ceremony will follow.
From 3:00-4:00 p.m. at the Great Barrington Mason Library guests can view an exhibit of original homesite artifacts gathered by UMass and the Great Barrington-based W.E.B. Du Bois Center. A remarkable film from the 1969 dedication will be shown.
Berkshire County NAACP President Dennis Powell will speak about his recent trip from Jamestown, Va., to Ghana, marking the 400-year anniversary of the beginning of the North American slave trade, followed by remarks from Rachel Moriarty, director of the Schumacher Center for New Economics.
From 5:00 p.m.-7:30 p.m. evening events take place at the First Congregational Church in Great Barrington, beginning with a reception from 5:00-5:30. The Passing and Sharing of the Du Bois Legacy Flame follows along with an inter-generational discussion panel led by Gwendolyn VanSant, CEO and founding director of BRIDGE and vice chair of the Du Bois Legacy Committee.
Musical selections by Craig Harris, Wanda Houston and Guy Davis. Drum facilitation by Otha Day, together with Joanna Haigood, choreographer, is sponsored by Jacob's Pillow Festival of Dance, to complete the day's celebration.
"When the committee presented its plans for a park in 1969, the Great Barrington selectmen and local citizens threatened to stop the effort with numerous legal and political challenges," according to a history of the event published by the Upper Housatonic Valley Heritage African American Guide. "Medical personnel and ambulances were on hand, as were local police equipped with riot gear shipped from Hartford, Connecticut. A State Police single-engine aircraft made passes overhead, and a unit of the National Guard stood by."
"Clearly, our community has evolved, grown and embraced Du Bois as a powerful figure in our nation's civil rights struggle," said Randy Weinstein, director of the W.E.B. Du Bois Center and chair of the Du Bois Legacy Committee. "This event will mark not only a truly historic occasion, but a community's evolution in embracing Du Bois's dynamic contributions in scholarship, education and activism."
Contributing Partners and Co-Sponsors include: UMass Du Bois Center, Great Barrington Du Bois Center, BRIDGE, Greenagers, Du Bois River Walk, First Congregational Church, Macedonia Baptist Church, Clinton Church Restoration, Du Bois Educational Series, Jacob's Pillow Festival of Dance, Berkshire County Branch of NAACP, Greylock Federal Credit Union, Ward's Nursery, Bard College at Simon's Rock, Schumacher Center for New Economics and Great Barrington Historical Society.