Fairview Hospital is fortunate to have nearly 50 volunteers who dedicate their time and talent to help our hospital provide high quality healthcare to our community. Our volunteers range from 14 years of age to nearly 100! They can be seen in every Fairview Hospital department, including the off-site Rehabilitation Services at 10 Maple Avenue in Great Barrington.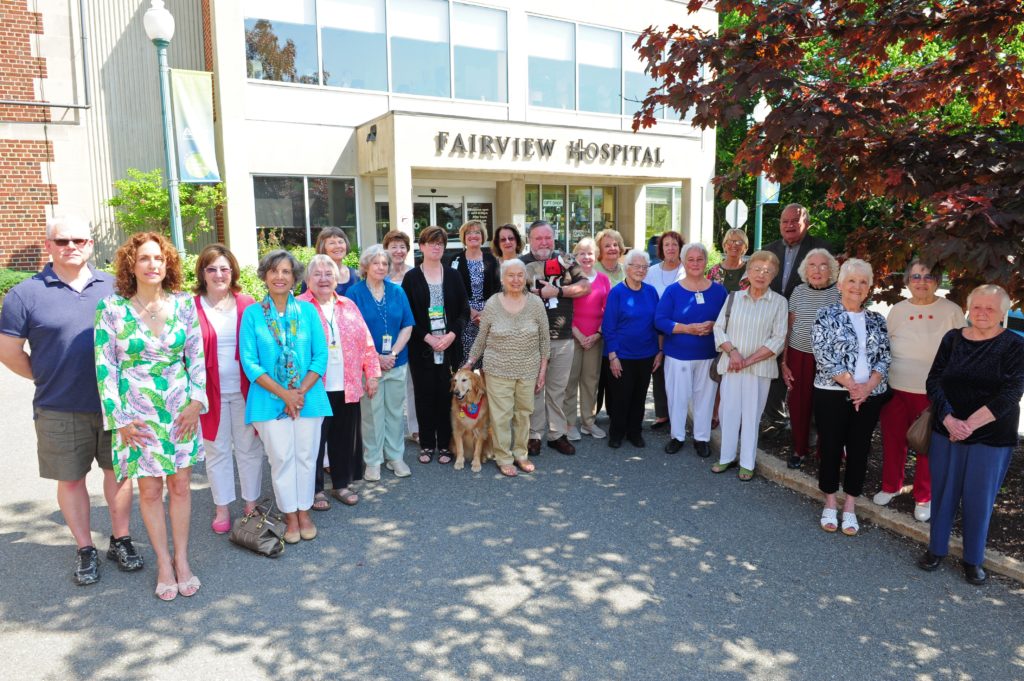 During National Volunteer Week (April 7-13), volunteers at Fairview Hospital were treated to their Annual Volunteer Lunch Celebration at Crissey Farm, organized by Fairview's Volunteer Manager, Wendy Dottavio. Over a delicious lunch, Fairview's Vice President for Operations and Patient Care, Doreen Hutchinson, told the volunteers how humbled she was by their commitment. She told the story of when a group of volunteers came to her office to discuss their nomination for Fairview's Diamond Team Award in 2018.
"I will never forget that interview. Many of you crowded into our office telling us what Fairview meant to you. It was not just the job you did. You each told stories of acceptance, caring, camaraderie, purpose, and the ability to make a difference here at Fairview. It was powerful," she said, congratulating them for winning the award.
Volunteers offer skills, talents and compassion that benefit patients, families and staff. At Fairview, these valued individuals assist with administrative tasks, work in our gift shop, unpack boxes in purchasing, offer a welcoming smile at our entrances or escort patients and families to unfamiliar locations. Others deliver flowers, books, nourishment, or even a warm blanket which helps them feel cared for. Still others knit hats for newborns, bring their trained pet therapy dogs to delight staff and patients, as well as offer free blood pressure screenings.
All Fairview volunteers are trained and meet all professional and regulatory guidelines to assure patient safety and satisfaction.
In 2019, Fairview volunteers donated over 14,000 hours (equal to 7 full time equivalent employees) to Fairview Hospital. This does not include the many volunteers who serve on committees like the Patient Family Advisory Council, The Fairview Gala and Golf Committees, the Ethics Committee and other initiatives that create a better health care experience through hospital-community partnership.
According to Wendy Dottavio, "Our volunteers' talent is remarkable, and their loyalty is priceless. Volunteers are a powerful force for good. No matter when the official event is celebrated, Fairview Hospital thanks our volunteers and salutes the volunteers of other organizations in the community who make our world a better place. I encourage everyone to say thank you the next time you see a volunteer. Take a moment to think about how they make our hospital and world a better place," she said noting, "Everyone likes to be thanked. It makes a difference!"