Great Barrington, Mass. – May 15 – The Aston Magna Music Festival brings its virtuoso musicians and vocalists to Berkshire stages again this summer: "Music of Three Centuries" runs weekly from July 6-Aug. 8 in Great Barrington, with classical and early music performed exclusively on period instruments. The 2019 vocalists and instrumentalists are of masters of historical performance.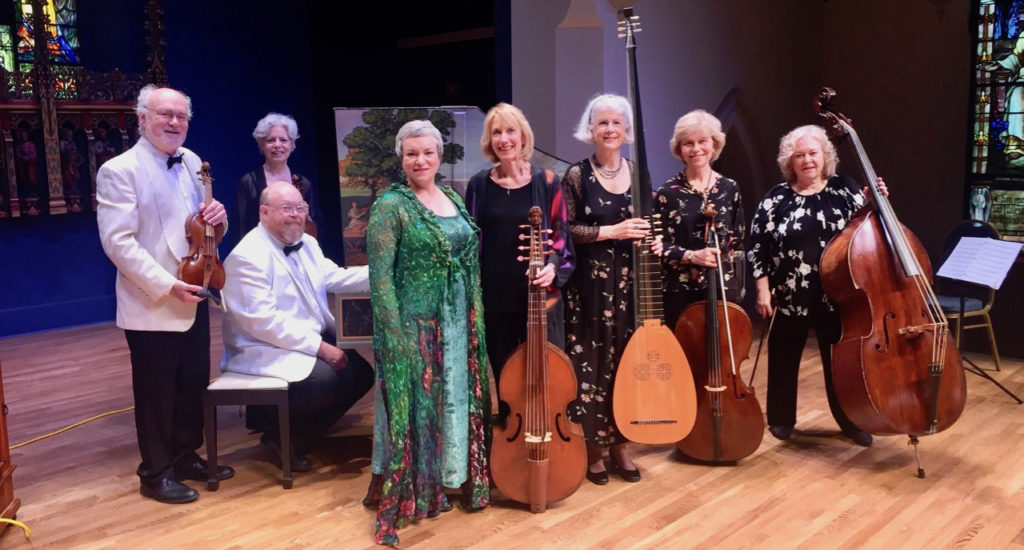 Concerts take place on five Saturday evenings, July 6-Aug. 3 at 6 p.m., at Saint James Place. The Berkshire season finale is Thursday, Aug. 8 at 6 p.m. at the Mahaiwe Performing Arts Center. Each event is preceded by a pre-concert talk with Artistic Director Dan Stepner, 45 minutes before the concert; Great Barrington concerts are followed by a "Meet the Artists" wine and cheese reception.
The Berkshire season opens July 6 with "The Birth of the String Quartet," featuring music by Castello, Telemann, Mozart, Hayden and others. On July 13, Dr. Richard Savino directs "Music in the Age of Paul Rubens," with projections of the Dutch master's work as backdrop to music by composers of the era from Italy, Holland, England and Spain.
On July 21, Aston Magna presents "The World of Henry Purcell" with the Aston Magna ensemble and vocalists Kristen Watson, soprano; Deborah Rentz-Moore, mezzo-soprano; Jason McStoots, tenor, and David McFerrin, baritone. The evening includes trio sonatas, vocal quartets and more.
Bach, Pachelbel and Villa Lobos comprise the July 27 program, with acclaimed soprano Dominique Labelle, joined by eight musicians. Selections include Pachelbel's Canon and Gigue, J.S. Bach's Brandenburg Concerto No. 4 and Villa Lobos' Bachianas Brasileiras. On Aug. 3, Aston Magna presents an evening of Schubert and Beethoven, with Frank Kelley, tenor; Joshua Rifkin, fortepiano, and Todd Williams, natural horn.
A season finale "Bouquet of Baroque Concertos" is presented at the Mahaiwe Performing Arts Center on Thursday, Aug. 8. at 6 p.m. The evening includes 18 musicians performing Bach, Vivaldi's Concerto for Four Violins, Van Wassenaer's Concerto Armonico and Zelenka's "Hypochondrie," and other selections.
Aston Magna also performs in the Boston area, the Hudson Valley and the Berkshires each summer; it is the longest running summer festival of early music performed on historical instruments.
Saint James Place Tickets are $40/45; Mahaiwe tickets $25-$50. astonmagna.org