Chester, Mass. – July 18 – William Pitt Sotheby's International Realty announced today the company has listed a 19th-century compound formerly owned by the founder of Jacob's Pillow Dance Festival. The estate is listed for $685,000 and is represented by Great Barrington/Lenox agent Stephanie McNair.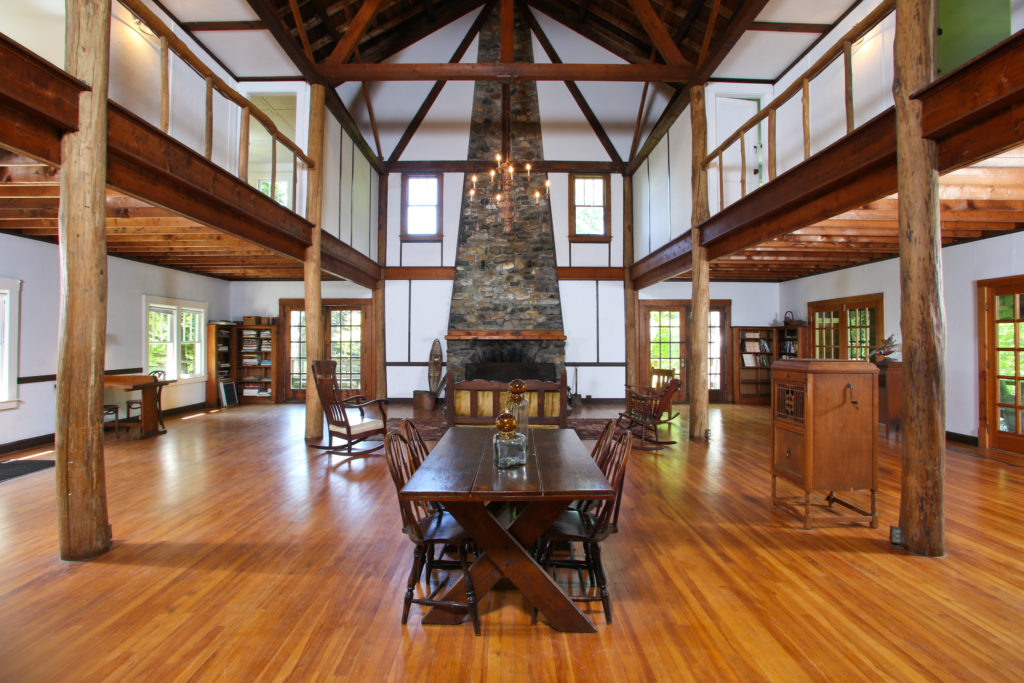 Ted Shawn lived on the property in the 1930s during which he founded what would become the country's oldest internationally celebrated summer dance festival in Becket, but the seeds of Jacob's Pillow are found here in Chester. The property, nestled on a hilltop overlooking 73 acres, provides opportunity for swimming, tennis and hiking.
According to McNair, this was the original dance property, and dancers from all over the world stayed here. It then became a retreat for families from New York City staying in the area for the summer. Before Shawn owned the property, it served as a camp for the YMCA in the late 1800s.
The entirety of the property has since been restored including the four-bedroom main residence, two-bedroom house, seven-bedroom Grand Lodge, swimming pool and barn, once used as the camp's mess hall.
"This is an incredible slice of Berkshire history," said McNair. "The future owner will enjoy a rare beauty, rich with memories ingrained into the Berkshires foothills."
For more information on the property, located at 14 Johnson Hill Road, please visit the firm's website here.
About William Pitt-Julia B. Fee Sotheby's International Realty
Founded in 1949, William Pitt-Julia B. Fee Sotheby's International Realty manages a $4 billion portfolio with more than 1,000 sales associates in 27 brokerages spanning Connecticut, Massachusetts, and Westchester County, New York. William Pitt-Julia B. Fee Sotheby's International Realty is one of the largest Sotheby's International Realty(R) affiliates globally and the 37th-largest real estate company by sales volume in the United States. For more information, visit the website at williampitt.com.
Sotheby's International Realty's worldwide network includes 990 offices throughout 72 countries and territories on six continents.