NORTH ADAMS, MASS. — Massachusetts College of Liberal Arts (MCLA) will celebrate its 120th Commencement exercises on Saturday, May 18, beginning at 11 a.m., in the Amsler Campus Center Gymnasium.
This year's Commencement speaker will be Richard E. Neal, who represents the First Congressional District of Massachusetts in the United States Congress and chairs the House Ways and Means Committee. Chairman Neal will receive an honorary Doctor of Public Service degree.
In addition, Richard Alcombright, vice president of local business and the customer relations manager at MountainOne and who served as the mayor of North Adams for four terms, will receive an honorary Doctor of Public Service degree; and Shirley Edgerton M.Ed. '07, the director of Youth Alive, Inc., and cultural proficiency coach for Pittsfield Public Schools, will receive an honorary Doctor of Humane Letters degree.
In recognition of their awards, the honorary degree recipients will have books placed in MCLA's Freel Library in their names.
MCLA President James F. Birge said he is pleased to recognize Neal, Alcombright and Edgerton with honorary degrees at this year's graduation ceremony.

"We are thrilled that Congressman Richard Neal, Richard Alcombright, and Shirley Edgerton will join us at our 120th Commencement, as we honor them for their remarkable contributions to the Commonwealth of Massachusetts, the Berkshires, and North Adams. The examples they have set will inspire our Class of 2019, as these new graduates embark upon this next step of their lives," Birge said.
MCLA Board of Trustees Chair Denise Marshall also commended those who will be honored.

"We are happy to welcome to campus Congressman Richard Neal, the dean of both the Commonwealth's delegation to the U.S. House of Representatives and the New England Congressional Delegation, as the Commencement speaker for the 2019 ceremony. We also will be pleased to honor former North Adams Mayor Richard Alcombright, who is a longtime, avid supporter of MCLA, and Shirley Edgerton, an educator, manager, public speaker, and community activist who, through her varied roles, has benefited countless residents of the Berkshires," Marshall said.
Congressman Richard E. Neal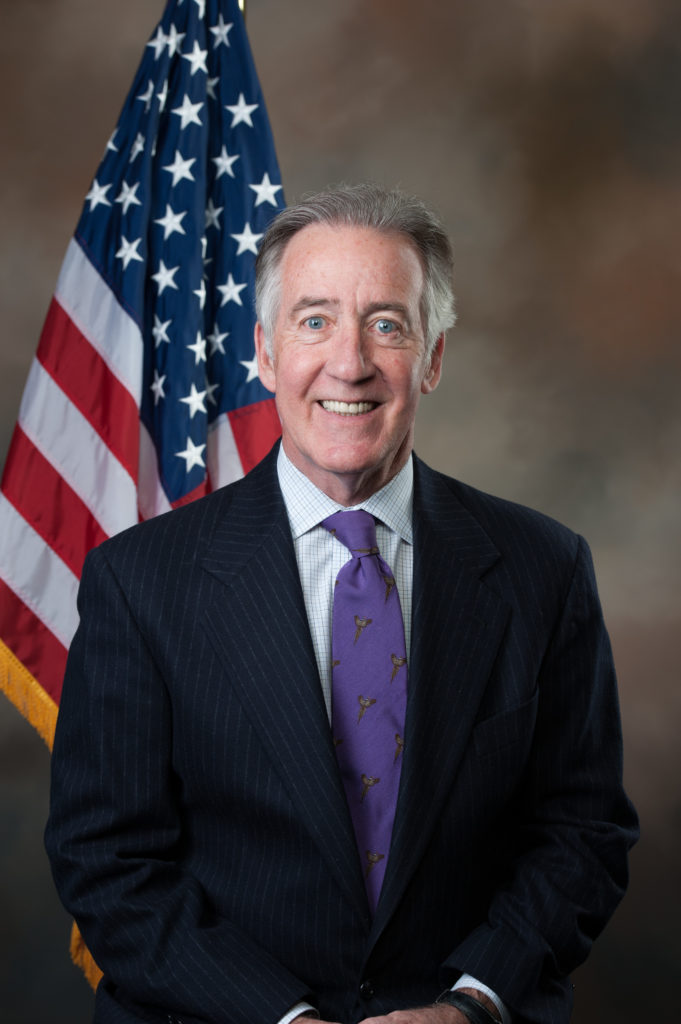 Born in Worcester and raised and educated in Springfield, Neal first was elected to the U.S. House of Representatives in 1988. He is the ranking member of the tax-writing Ways and Means Committee and an at-large whip for the House Democrats. He is a co-chairman of the New England Congressional Caucus, where he advocates for the unique regional interests of the six New England States. In addition, he is the Democratic Leader of the Friends of Ireland Caucus.
A lead sponsor of legislation to prevent American companies from moving offshore to avoid paying U.S. taxes, Neal has sponsored legislation to increase the national savings rate by encouraging the use of individual retirement accounts, and has worked to make health care and tuition expenses tax deductible for middle class people. He successfully led the charge to eliminate the Alternative Minimum Tax (AMT) for middle-class families in America, and has a long legislative history of fighting to preserve and protect Medicare and Social Security.
A long-time guest lecturer at UMASS-Amherst, Neal also serves as a Trustee at Mount Holyoke College. He is a National Trustee of John F. Kennedy Library in Boston. In addition, he served as the Mayor of the City of Springfield from 1984 to 1988.
Neal is a graduate of American International College, where he received his bachelor's degree in political science, and was a member of the National Honor Society. He received his master's degree in public administration from the Barney School of Business and Public Administration at the University of Hartford in West Hartford, Conn.

Richard Alcombright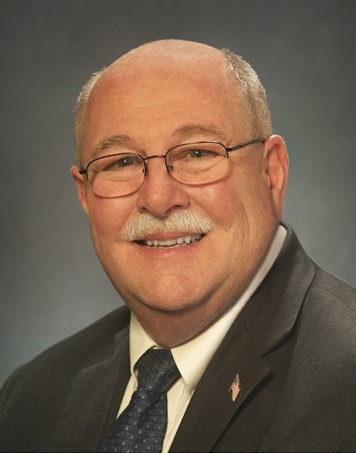 Alcombright serves as vice president, local business and customer relations manager at MountainOne. Part of MountainOne companies before he decided to run for the Office of Mayor of North Adams in 2009, Alcombright previously served as the senior vice president of retail banking.
As North Adams' mayor, Alcombright maintained a strong commitment to fiscal policy. During his tenure, he oversaw successive balanced budgets and rebuilt the city's financial reserves to nearly $2 million. Grants to various city projects included those that benefited the Colegrove Park Elementary School, MASS MoCA, the Scenic Rail Trail, the Greylock Mill, the Extreme Model Rail and Contemporary Architecture Museum, the Hoosic River Revival Project, the completion of the Berkshire Bike Path from Williamstown to the Harriman and West Airport in North Adams in partnership with the town of Williamstown and the Massachusetts Department of Transportation.
After the closing of North Adams Regional Hospital, Alcombright worked with Berkshire Health Systems and state government to establish medical services at the campus of Berkshire Medical Center North, including emergency services, imaging, labs, general outpatient surgery, wound care, dialysis, and much more.
He served nine years as a North Adams city councilor, for 19 years as a member of the McCann Technical School Committee, and in many other elected positions for the city. He also has held leadership roles with an array of local organizations for many years, including Northern Berkshire United Way, YMCA, Berkshire Rides, Northern Berkshire Community Coalition, Hospice of Northern Berkshire County, Tri-Parish Finance Council, and the Massachusetts Municipal Association's Opioid Addictions and Overdose Prevention Task Force. He currently sits on the boards of Berkshire Community Action Council, Berkshire Health Systems, Holy Family Terrace, and all Northern Berkshire Community Coalition, committees that address addiction, prevention and recovery.
Alcombright holds an associate's degree in accounting from Southern Vermont College in Bennington, Vt., and is a graduate of the National Association of Mutual Savings Banks School of Banking at Fairfield University in Fairfield, Conn.
Shirley Edgerton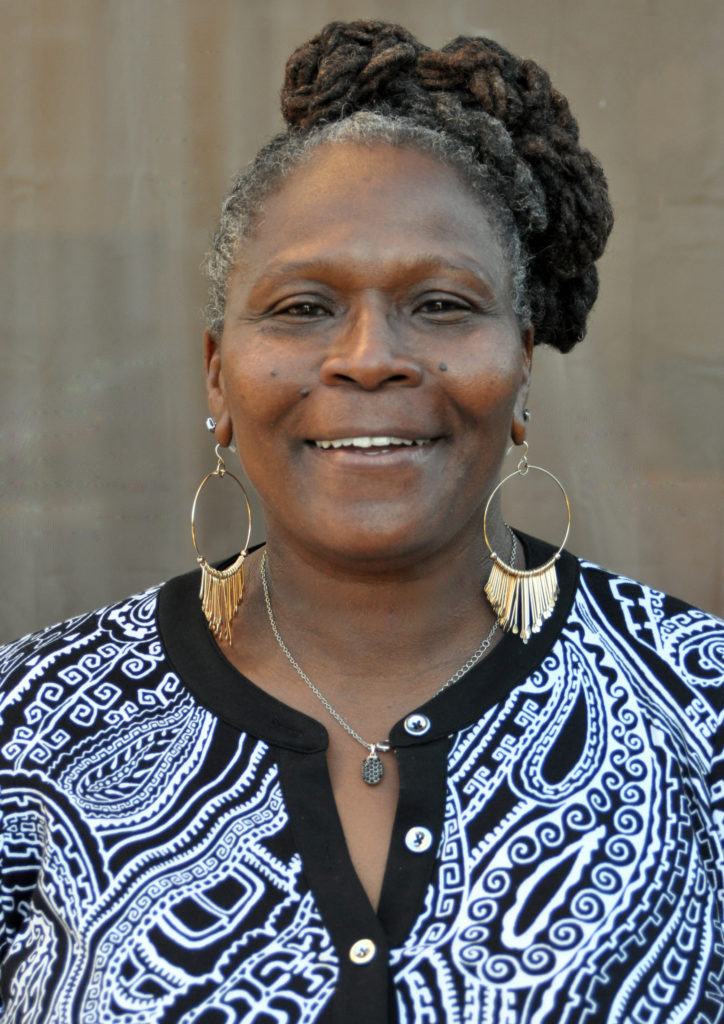 Edgerton is the director of Youth Alive, Inc., a position she has held since 1995. She uses the Youth Alive step dance program as a vehicle to engage young women in educational and mentoring programs. She also serves as the cultural proficiency coach for Pittsfield Public Schools, where she works with cultural competence training, peer-to-peer mentoring, and recruitment.
She is the founder and director of the Rites of Passage and Empowerment Program, which emphasizes and encourages holistic self-discovery for young women. For more than 19 years, Edgerton served as director of Residential Programs for the Department of Developmental Services of Berkshire County for the Commonwealth. In addition to managing the state-operated residential program, this work included coordinating the summer youth employment program for six residential programs in western Massachusetts.
The founder of the Women of Color Giving Circle and co-founder of Lift Ev'ry Voice: Celebrating African American Culture and Heritage, Edgerton's volunteer service to the region also includes serving on MCLA's Board of Trustees in 2010, as well as on the steering committee for the Berkshire Priorities Literacy Project in 2011. In addition, she was a member of the board of directors for the Women's Fund of Western Massachusetts, 2005-09.
Edgerton earned her Master of Education degree in educational leadership and administration from MCLA in 2007, and is a graduate of Herbert Lehman College at the City University of New York, where she earned a Bachelor of Arts degree in sociology.
Massachusetts College of Liberal Arts (MCLA) is the Commonwealth's public liberal arts college and a campus of the Massachusetts state university system. MCLA promotes excellence in learning and teaching, innovative scholarship, intellectual creativity, public service, applied knowledge, and active and responsible citizenship. MCLA graduates are prepared to be practical problem solvers and engaged, resilient global citizens.
For more information, go to www.mcla.edu/commencement.