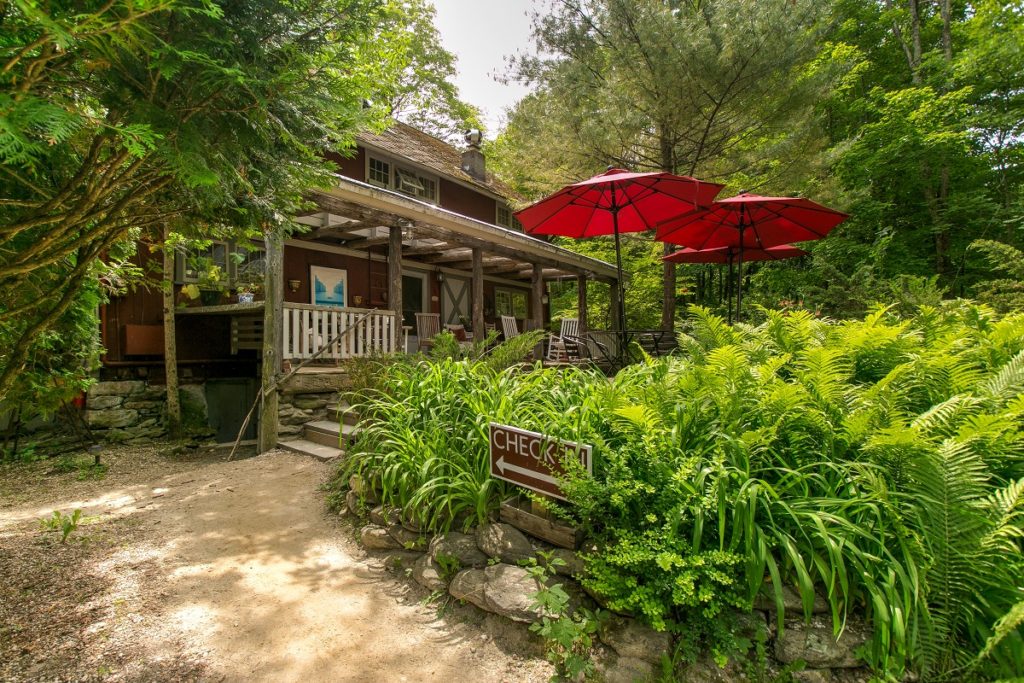 Sheffield, Mass – Race Brook Lodge has launched a quarantine and isolation program to help stop the spread of COVID-19. We are offering hospitality services to COVID-19 positive individuals who are asymptomatic or experience mild symptoms, as well as others who need to quarantine due to high risk of exposure or other circumstances related to the Pandemic. Primary Care Physicians and other healthcare professionals can refer their COVID-19 patients for the Quarantine & Isolation accommodations as a safe and comfortable place to rest and recover while protecting family members or others who might otherwise be exposed. The Program includes private or shared accommodations with their own entrances, and three meals per day delivered to the rooms. All-inclusive rates for the program start at $100/day per person for a shared room and $175/person for a private room.
In April, Race Brook Lodge began partnering with Volunteers In Medicine (VIM) and Construct, Inc. on an Emergency Housing program for local Berkshire residents. Through this effort we established safety protocols for accommodating COVID-positive guests, healthcare workers, and others with a high risk of infection. There is no direct contact between guests and staff and all communication and payments are handled remotely. Cleaning supplies, fresh linens, and towels are provided on a regular basis so guests can maintain their own clean and comfortable living spaces, and trash is collected daily from outside each room. All guests must be in touch with their own Primary Care Provider or another health professional to monitor their status throughout their stay.
Race Brook Lodge is a rustic resort destination located in Sheffield MA, at the foot of the Taconic Range in the Southern Berkshires, just off the Appalachian Trail. Normally Race Brook offers an extensive program of live events, yoga & wellness retreats as well as banquets and celebrations, with meals provided by the historic, on-site restaurant, The Stagecoach Tavern. There is an organic farm that provides fresh and very local ingredients for our culinary offerings, and a bucolic place of refuge for our guests.
For more information visit www.rblodge.com/quarantine, or call us at 413.229.2916.