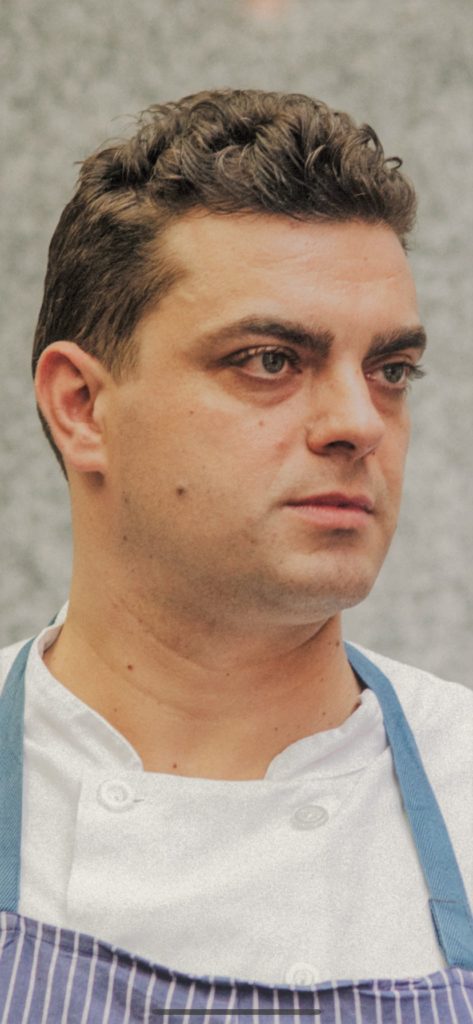 Sheffield, Mass. – Race Brook Lodge is delighted to announce, Chef Andrea Soldini will be the next cuisinier to grace our kitchen as part of our Visiting Chef Series at The Stagecoach Tavern. The Visiting Chef Series is a collaborative effort between Race Brook Lodge and NYC peer-to-peer referral service, Candidate Collective. It is our hope at Race Brook Lodge to highlight a diverse array of culinary talents, contributing to the rustic, fine dining experience at The Stagecoach Tavern. For reservations and more information, visit rblodge.com/thestagecoachtavern or call (413) 229-8585.
Chef Andrea Soldini is an Italian Chef from Tuscany, with a passion for creating exquisite cuisine ever since he was a child, making culinary magic with his mother and grandmother. For the past 18 years, Chef Soldini has worked as a professional chef in a variety of Michelin Star restaurants in Arezzo, Italy and London, UK. In 2010, Chef Soldini moved to New York City to work the likes of Daniel Boulud, Tomas Keller, and Charlie Palmer, as well as to open his own restaurant. He will be leading the team in The Stagecoach Tavern kitchen for dinner Thursday-Sunday, lunch on Saturday and brunch on Sunday from October 31th – November 10th.
The Stagecoach Tavern at Race Brook Lodge dates back to the early 17th century. The candlelit Tavern boasts hand-hewn beams and wide-plank floors spanning multiple levels. It has been a warm and convivial gathering spot for friends, families, and lovers for almost 200 years. Cozy up by our roaring fire in winter months or in the summer relax with a drink under the stars in our courtyard.
Race Brook Lodge is a hidden gem in The Berkshires, at the foot of Mt. Race and a short hike from the Appalachian Trail. A truly unique destination for relaxation, hiking, live events, workshops, weddings, and more, steeped in hundreds of years of New England history.