Sheffield, Mass. – The Stagecoach Tavern has now re-opened with indoor seating and outdoor table service along our beautiful brook and other scenic areas of Race Brook Lodge from 4 – 8 pm, Thursday – Sunday. We will continue to provide takeout and delivery service from 1 – 8 pm, Thursday – Sunday. For more information visit our website rblodge.com/stagecoachtavern or call 413-229-8585.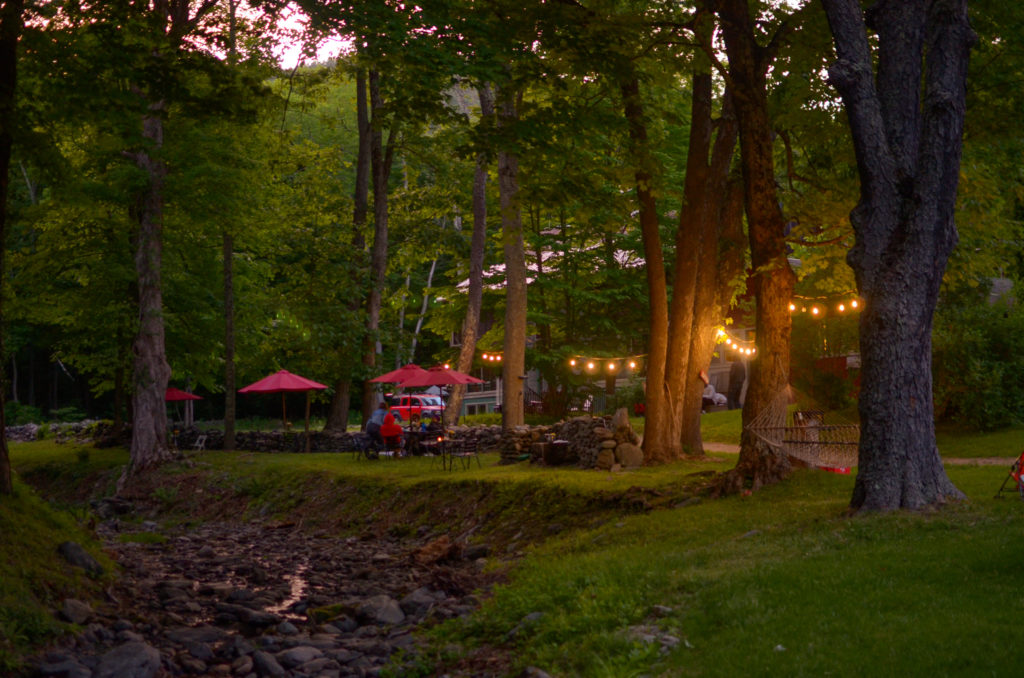 The Stagecoach Tavern is discovering what our new normal is and how we can do our part to promote a healthy lifestyle filled with nutritious and delicious food. Since the shutdown, we have worked to revive our farm to provide farm-to-table ingredients at The Stagecoach Tavern in such items as the new macrobiotic platter.
The economic repercussions of this global crisis have also prompted us to move forward as a team and better meet the needs of our Tavern staff. Since the reopening, The Stagecoach Tavern has switched to a "hospitality-included model," which has been championed by New York City restaurateur, Danny Meyer. This means Tavern staff will no longer be dependent on arbitrary tips from customers.
"We feel that this is a great time to move to a "hospitality-included" service model, to create a more sustainable and equitable environment for our staff and customers alike. We are relieving customers of the burden of paying our staff and liberating the staff from the whims of the customers." Casey Rothstein-Fitzpatrick, General Manager, Race Brook Lodge.
Race Brook Lodge is a rustic resort destination located in Sheffield MA, at the foot of the Taconic Range in the Southern Berkshires, just off the Appalachian Trail. Normally Race Brook Lodge offers an extensive program of live events, yoga & wellness retreats, as well as banquets and celebrations with meals provided by the historic, on-site restaurant, The Stagecoach Tavern. There is an organic farm that provides fresh and very local ingredients for our culinary offerings, and a bucolic place of refuge for our guests.