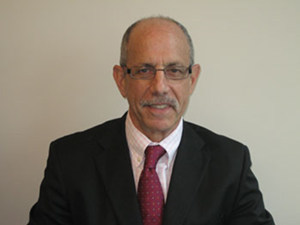 December 6, Great Barrington, MA — Peter F. Levin, a 50-year veteran of the investment management industry and both a Lenox and Cincinnati resident, has joined the Board of Trustees of Volunteers in Medicine Berkshires (VIM).
Levin is the founder of and former CEO and Chairman of Greystone Investment Management. He is a graduate of Williams College and the University of Michigan School of Law. Levin is a Chartered Financial Analyst and serves on the boards of several philanthropic foundations.
"Peter brings extensive investment experience and a philanthropic background to VIM. He will be a great addition to our Board of Trustees," says Arthur Peisner, Chairperson, Board of Trustees.
Levin is a member of VIM's Development Committee. He has supported VIM since 2004 and says, "I love the people and I love what VIM does. There are 'causes without champions' and I want to do what I can as a board member. It's a very purposeful organization."
ABOUT VOLUNTEERS IN MEDICINE BERKSHIRES
VIM Berkshire's mission is to provide access to quality health care in a respectful and caring manner for income qualified, uninsured and underinsured adults.
VIM Berkshires provides free medical and restorative dental care, mental health services, optometry, nutrition counseling, massage and acupuncture and has pioneered Shared Medical Appointments and Non-Opioid Pain Management Programs with great success. A new program is free transportation for patients provided by volunteers.